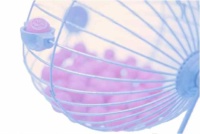 The 400 club has evolved over the years. Each number costs £6. Six numbers are drawn randomly every Month and 3x first and 3x second prizes distributed.
Until Recently this was known as the 300 club
In the 1960s, Verwood Prize Band ran a weekly competition, with numbers 1 – 35.
Quote –
"Most competitors prefer to back numbers both ways."
In 1975, the 200 Club was formed. People paid 1/- a week, when they paid their weekly papers' bill at Hopkins' newsagent.
Decimalisation brought changes to 10p a week and as the number of supporters increased, the 300 Club developed.
Half the income is distributed in monthly prizes with larger Christmas prizes. Half the income is used by the band for instrument purchases and other specific fundraising.
Today, each number costs £6. For further details please contact us via the contact page and put "400 club" as the subject.
Latest band 400 Club numbers: