Verwood Concert Brass Ensemble
If you would like a smaller band for a special occasion, The Ensemble may be just what you're looking for.  The group of 10 – 12 players performs light-hearted music as well as some classical, jazz, songs from the musicals and much more.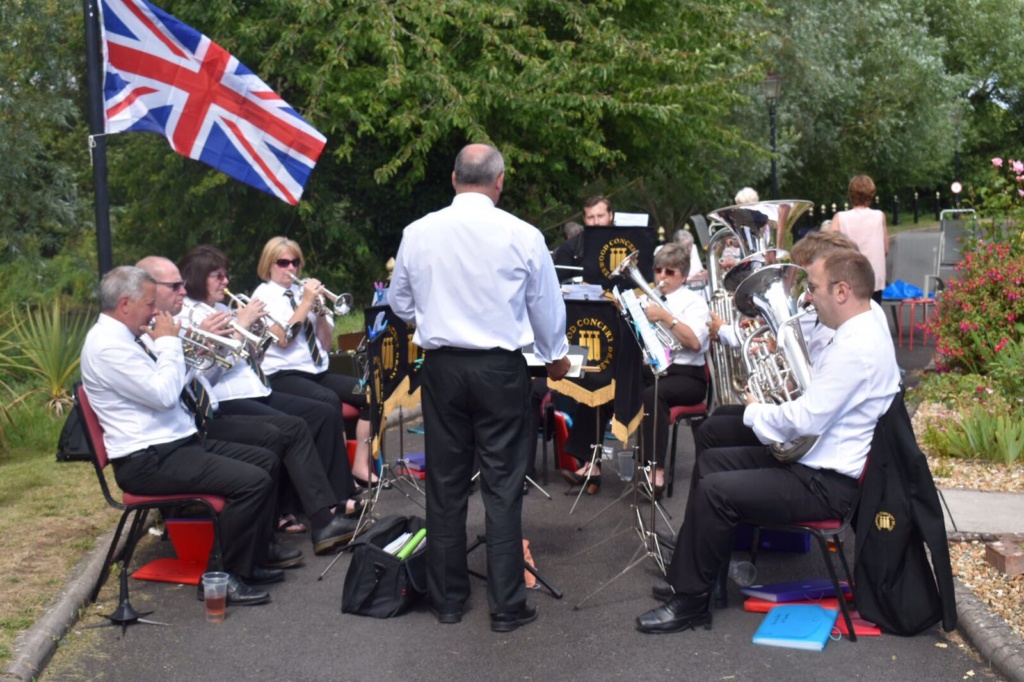 You can book The Ensemble through our secretary on 01202 813723 or send a contact e mail via this website and she will call you.
Below are a just a couple of testimonials.  The Band is versatile and will do everything it can to accommodate your requirements:
"Hi Eileen, Just a quick note to say a big thank you to you and the rest of the band ensemble.  My wife had a fantastic day and yes she did indeed cry when she heard the band play.
  So many people have said how much they enjoyed the sweet music you played, I was told by my daughter that we had people stopping in the street to ask where the music was coming from and one person even rang the door bell to enquire where we had got the band from. So you not only did you impress my guest but the whole neighbourhood as well. 
  Thank you once again.
  Kind Regards,
  Trevor"
 "Dear Eileen,
I just wanted to drop you an email to say a huge, huge thank you to the ensemble for playing at our wedding.
  You were absolutely and utterly fantastic – everything I had imagined. The atmosphere you created while we were signing the register is something I'll never forget. It was
one of the happiest moments of my life! Everyone who came commented on your
performance.
You were such a delight to work with and I'm so sorry I didn't
get to say a proper hello on the day – it was all a little hectic!
  Thanks again,
 Gemma"