Emma Button – Verwood Town Band Conductor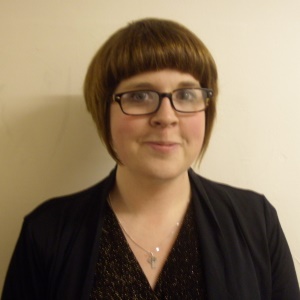 Having graduated from Chichester University with a BA in Music , studying with Kevin Smith, MD of Verwood Concert Brass and the Bass Trombonist of the Bournemouth Symphony Orchestra, Emma founded and now conducts one of the newest ensembles to the University, The Brass Band.
Throughout her playing career Emma has been lucky enough to go on tour to many European cities including with the brass quintet, Vitae Brass, to Guernsey and Budapest.
An ever present feature of Emma's playing is her dedication to Brass Bands.  Having played for a number of bands, including the National Championship Section finalists, Friary Guildford Band, she has also played for special events ranging from the Olympic torch relay to the Brass on the Grass series of concerts hosted in the grounds of Westminster Abbey.
She is currently the principal trombone player for Verwood Concert brass and has conducted Verwood Town Band since November 2014.